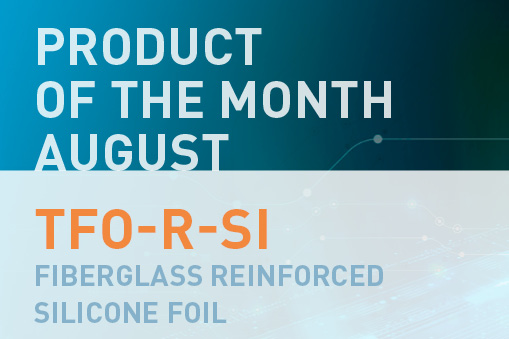 📢 We introduce: TFO-R-SI, the new solution for thermal connection of electronic components to cooling surfaces, for example in #inverters, #PowerSupplies, #UPS equipment, motor controls, #SolarTechnology or auxiliary heaters in the #automotive sector. 🌡️💡
TFO-R-SI is an electrically insulating, thermally conductive silicone film that will make a lasting difference to your thermal connections. 💯 Thanks to a unique formulation in conjunction with ceramic fillers, this top-of-the-line product features remarkable thermal conductivity that allows efficient heat dissipation.
But that's not all! ❗️ Under pressure, TFO-R-SI minimizes the overall resistance of the thermal interface. 💪 This means #ThermalManagement to maximize performance and reliability.
With its glass fiber reinforcement, this silicone film also ensures high mechanical stability and easy handling. 😌👌 For trouble-free and secure installation, TFO-R-SI can even be equipped with an adhesive coating on one side.
Have a look at the data sheet to learn more 💻 🌟.
Will it also suit your application?
Call us for advice! 😉 📞 ⬇️
+49 7021 73141 79